From outpatient consultation to treatment in our Congestive Heart Failure Clinic to counseling for a heart transplant, Care New England is structured to care for you from diagnosis to treatment. With specialists like those from Brigham and Women's Cardiovascular Associates at Care New England, who provide a broad spectrum of cardiac services, you can rest assured that a personalized approach to your care will always be a priority. We perform our own pre-admission testing appointments here in the office prior to our procedures.
Our general services include:
Testing
Exercise and pharmacological stress testing
including:
Exercise treadmill testing
Nuclear stress imaging
Stress echocardiography
Transthoracic and transesophageal echocardiography
Vascular imaging
Electrical cardioversions
Holter/event monitoring
Clinical Evaluation
We have consultative cardiology coverage 24 hours a day, seven days a week, 365 days a year. Our team of Care New England cardiologists also offers inpatient evaluations, outpatient evaluations at one of our convenient sites, preoperative assessment, diagnostic testing review, and second opinions for complex cases.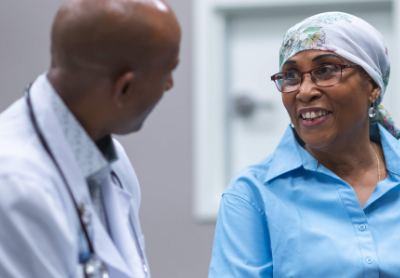 Advanced Cardiac Care Nursing Support
Specially trained nurses staff the cardiac care units at the Care New England hospitals. One-on-one nursing care is provided for patients requiring cardiac intensive care treatments.
Cardiac Catheterization
The cardiovascular catheterization lab (CCL) at Kent Hospital opened its doors in 1990 and began performing coronary interventions in 2015. Through a strong clinical affiliation with the Brigham and Women's Hospital, it has grown steadily to serve the need of the community with a complete portfolio of diagnostic and interventional procedures. In 2020, the CCL performed over 1,000 cardiac diagnostic and interventional procedures, including over 400 routine, urgent, and emergency coronary interventions (PCI). The CCL also offers a complete array of cardiac electrophysiology diagnostic and therapeutic services, including cardioversions, ablation, and implantation of state-of-the-art pacemakers and defibrillators.
The staff at CCL understand that patient safety, procedure outcome, and care quality matter more than ever, and are dedicated to achieving the highest level of excellence in these areas, especially during this challenging time brought by the COVID-19 pandemic.
Advanced Imaging Modalities
We offer an array of advanced imaging modalities, including transesophageal echocardiography and vascular ultrasound imaging, to identify complex heart valve disease, advanced vascular ultrasound imaging, and cardiac CT technology to identify coronary disease and coronary calcium build-up.
Cardiac Arrhythmia
This service, led by Dr. Bruce Koplan, provides a full range of consultative and procedural services focused on the heart's electrical system, including:
Pacemakers
Defibrillators
Cardiac resynchronization therapy devices
Electrophysiology studies
Ablations
Advanced Valvular Heart Disease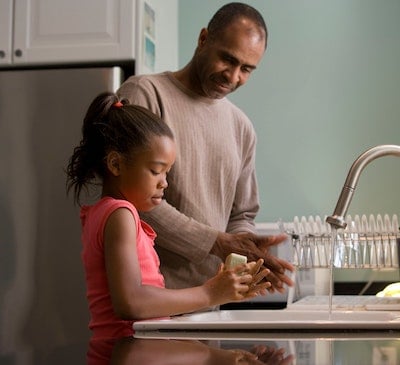 The Care New England Advanced Valvular and Structural Heart Disease Clinic at Kent Hospital features a local heart care team lead by Cardiologist Alice Kim, MD, and Cardiothoracic Surgeon Tsuyoshi Kaneko, MD, who are both affiliated with Kent Hospital and Brigham and Women's Hospital. Dr. Kim and Dr. Kaneko evaluate and manage patients who have advanced valvular disease and structural heart disease with the opportunity to have expert care for these complex conditions in a setting close to home. Office visits, imaging studies, and diagnostic testing are performed locally in Rhode Island. Patients who require valve interventions such as transcatheter therapies or minimally invasive or traditional cardiac surgery at Brigham and Women's Hospital will have the convenience of receiving pre and post-procedure care locally.
This unique link between the cardiologists at CareNew England and the team at the Heart and Vascular Center at Brigham and Women's Hospital has widely advanced the options available for patients in Rhode Island who need cardiac care.
We believe in the practice of patient-focused and evidence-based care delivered by a regional heart team of general cardiologists, cardiothoracic surgeons, interventional cardiologists, cardiac imaging specialists, and cardiac anesthesiologists. We work together with the patient and their families in shared decision-making for optimal patient care, safety, and outcomes.
Advanced Heart Failure
This service, led by Dr. Garrick Stewart, provides a local resource for patients who have difficult cases of heart failure. Patients evaluated in this clinic can be considered for a heart transplant or other procedures.
Pulmonary Hypertension Adult Congenital Heart Disease
This service, led by Dr. Fred Wu, provides consultation for patients with pulmonary hypertension and symptoms that might require advanced medical or interventional management. This clinic also serves adult patients with a history of congenital heart disease requiring local follow-up.