New Help for Complex Geriatric Patients
Geriatric medicine outpatient consultations are also available through the CNEMG Geriatric Medicine Consult Practice now located at the Primary Care for Older Adults office in Warwick.
In collaboration with each patient's primary care physician, the geriatric medicine consult will provide the patient, family members, and caregivers with a treatment plan that can be carried out in the home and focuses on wellness promotion and improvement in daily functioning.
All information obtained through the assessment and evaluation in the clinic will be shared with the patient and family (as requested by the patient) and referring physician.
Medical conditions
Consultations and assessments are available for medical problems such as: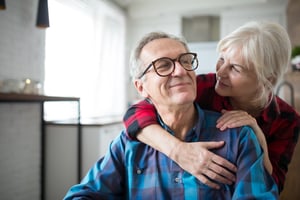 Memory
Alzheimer's and other dementias
Falls
Polypharmacy/medication management (simplification and consolidation of complex medications lists).
Geriatrics assessment to support decision-making before surgery or treatment of a serious illness.
What is the Goal of the Consultation?
The goal of the consultation is to provide the patient, caregiver, and patient's primary care provider with:
An in-depth assessment focused on a specific condition or general concerns (i.e. geriatric assessment).
A review of the patient's current plan and medication regimen.
Advice about evaluation and management.
If appropriate, recommendations for additional tests or further evaluation.
Following the patient consultation, the physicians send a detailed summary of findings and recommendations to the referring physician. For more urgent matters, the geriatric consultant communicates directly with the referring physician by phone.