Click below on the image that most matches your billing statement.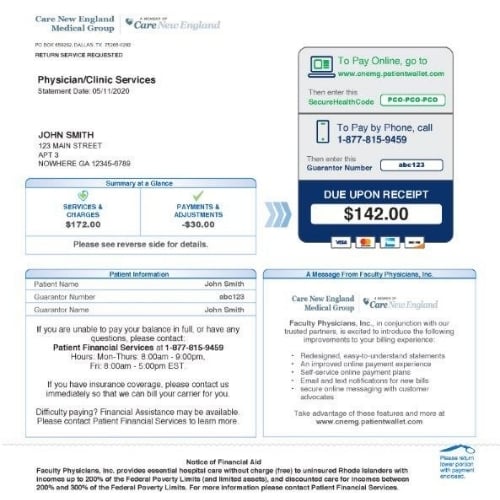 In the event you overpay your bill, we will be happy to issue you a refund.
However, overpayments will be applied to existing balances before a refund check is issued.
In addition to your hospital bill, you may receive additional invoices for select services. One of the more frequent instances is the separation of hospital and physician billing. The hospital will send you one bill and the physician who provided services for the hospital component will also send a bill for their charges.