Multidisciplinary Approach
Hernias We Manage
Services
Meet the team
Multidisciplinary Approach
The Hernia Program at Care New England however, offers you several advantages.
Experience
Our surgeons are all board certified, including those fellowship trained specifically for hernia repair and the management of complex abdominal wall defects using the latest minimally-invasive (laparoscopic and robotic) techniques, in addition to more traditional forms of surgery.
Collaboration
We are focused on shorter hospital stays, less pain, and a faster return to work with fewer post-operative complications. We use subspecialty services such as plastic surgery, bariatric surgery, and anesthesia pain management to enhance your recovery, focusing on you as an entire person, not just your hernia. We look at nutrition, weight, and advocate smoking cessation to decrease post-operative complications and improve your overall health.
Outcomes
We participate in the American Hernia Society Quality Collaborative, a national database allowing us to track and compare our outcomes nationally.
Quality
Our Enhanced Recovery After Surgery (ERAS) protocol is designed specifically for hernia patients, concentrating solely on decreasing post-operative pain and improving patient satisfaction. We also provide long-term follow-up, ensuring positive results while helping us monitor the enduring quality of our services.
Cutting Edge
We offer the most up-to-date hernia repair techniques. Many hernias can be repaired with new robotic techniques that most hospitals don't offer. The Hernia Center of New England has highly-specialized surgeons utilizing these various techniques, each with their own unique benefits.
Hernias We Manage
The most common type of hernia occurs when there is a tear or weakness in the abdominal wall muscles, at which point intestines or fat can push out through that hole and create a bulge. This bulge or protrusion is generally known as a hernia. Though hernias can be painless, they can also cause significant discomfort and can be life altering.
One our many focuses at The Hernia Program at Care New England is on recurrent hernias. If you have had a previous hernia repair, including patients who have had mesh based repairs, and now have a recurrent hernia, we are here to help correct that problem. Our highly trained surgeons have the experience and advanced techniques that enable us to surgically restore the normal anatomy of your abdominal wall.
The Hernia Program at Care New England has specialized training and experience in providing state-of-the-art surgical treatment for a variety of hernia problems, from routine to the most complex cases, including:
Umbilical hernias are under the belly button and typically repaired.
Inguinal hernias are the most common hernia and is located in the groin; it is usually fixed either robotically or laparoscopically
Ventral and incisional hernias are usually the result of prior surgery on the abdomen; usually repaired either open or robotically
Hiatal or Paraesophageal hernias are a widening of the diaphragm muscles that separate the chest from the abdomen; this generally includes surgery to correct acid reflux (heartburn)
Abdominal wall reconstruction is reserved for recurrent hernias or giant hernias. These techniques are advanced and performed either open or robotically
Other hernias such as femoral, lumbar, obturator, spigelian, etc. are uncommon, but we have experience in treating.
Recurrent hernias can come back, even if the first repair was ideal.
Parastomal hernias occur in patients with a colostomy or ileostomy. We offer new techniques to fix these either open, robotically, or laparoscopically.
Services Offered
Hernias are the most common general surgical procedure performed in the United States and every surgeon has some experience managing them.
Open & Laparoscopic Hernia Repair
Inguinal hernias
Femoral hernias
Obturator hernias
Umbilical hernias
Ventral hernias
Incisional hernias
Lumbar hernias
Epigastric hernias
Spigelian hernias
Sports hernias
Recurrent hernias (all types)
Parastomal hernias
Flank hernias
Diaphragmatic Hernias (Robotic)
Hiatal hernias
Paraesophageal hernias
Bochdalek/Morgagni hernias
Complex Abdominal Wall Reconstruction
Mesh fistulas/infections
Mesh implantation and explantation
Robotic component separation techniques
Open abdomen management
Pneumoperitoneum for giant hernias
Negative pressure wound management
Tissue expansion
Tissue transfer/flaps
Skin coverage/grafts
Abdominoplasty/panniculectomy

Lucas Beffa, MD
Lucas Beffa, MD leads the hernia program at Care New England, offering highly specialized, cutting edge, and evidence-based care for people with all types of hernias through a multidisciplinary approach that includes surgical care, post-operative recovery, and optimizing nutrition. Dr. Beffa is American Board of Surgery Certified and has also received certification for the Fundamentals of Laparoscopic Surgery (FLS), Fundamentals of Endoscopic Surgery, and Society of American Gastrointestinal and Endoscopic Surgeons Fellow.
As a physician and minimally-invasive surgeon, he strives to exceed his patient's expectations, while delivering new surgical techniques to New England. He is committed to advancing the field of robotic surgery through innovative research and is currently pursuing research in robotic ventral hernia repair and pre-operative TAP blocks for outpatient hernia surgery. He is an active member of Americas Hernia Society, Society of American Gastrointestinal and Endoscopic Surgeons, and participates in the Americas Hernias Society Quality Collaborative.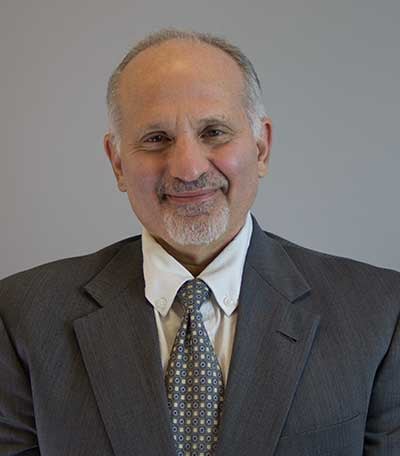 Guy R. Nicastri, MD, FACS
Dr. Guy Nicastri, a board certified general surgeon, has joined the medical staff at Kent Hospital, having served as the surgeon-in-chief at Memorial Hospital from 2007-2012 and again in 2017.
A recognized educator, Dr. Nicastri is currently an Associate Professor of Surgery and Family Medicine at The Warren Alpert Medical School of Brown University and also teaches at Johnson and Wales University Physician's Assistant School. Prior to this, Dr. Nicastri held academic appointments at the medical schools of both Yale and Tufts Universities with several awards for excellence and dedicated surgical teaching. He is a charter member and former president of the American Society of General Surgeons, a member of the New England Surgical Society, and is a fellow, and currently a governor to the American College of Surgeons.
Dr. Nicastri practices the full spectrum of general surgery including GI and biliary tract disorders, colorectal, endoscopy (including screening), breast, melanoma, and thyroid. He has particular interests and expertise in advanced laparoscopy and robotics, complex abdominal wall hernia repair, and surgical treatments of gastroesophageal reflux disease. Dr. Nicastri sees patients in both Pawtucket and Warwick.