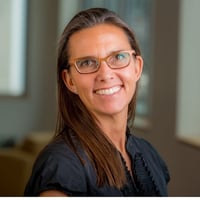 Care New England is committed to educating the next generation of healthcare providers, by providing an inclusive and welcoming clinical learning environment for diverse learners. We offer world-class clinical education to premier Undergraduate and Graduate Medical Education programs at our hospitals and outpatient clinical training sites.
Our academic affiliation with Warren Alpert Medical School of Brown University (WAMS) means that WAMS students learn at Care New England from our talented care providers who have WAMS faculty appointments. Care New England has had a long-standing affiliation with the University of New England College of Medicine (UNECOM) and is proud to host UNECOM students at Kent Hospital, where they learn the breadth of clinical medicine. In addition, Care New England welcomes visiting students from across the nation, who are eager to benefit from the outstanding clinical educators affiliated with Care New England. Care New England is also home to some of the nation's top residency and fellowship programs, where physicians obtain specialty and subspecialty training from leaders in their fields.
Being part of the academic mission of healthcare means that Care New England is not only committed to outstanding healthcare now, but to ensuring that for generations to come. We are excited for you to learn more about our exceptional programs.
Star Hampton, MD
Care New England Chief Education Officer
Christine M Kennedy, MBA
Program Administrator
cmkennedy@carene.org